We just launched our Kickstarter campaign. Redeem your access before everyone else and get special percs.
Rotten Apple the new VR Zombie Game
Your Mission
Since the outbreak, New York has been turned into an isolated quarantine zone. You and your squad are just on the way to the quarantine zone border to reinforce the guard when an unexpected emergency call forces you to enter. Those who enter the quarantine zone rarely return. Can you and your team survive?
Rotten Apple – New York Fallen is an immersive free-roam co-op adventure for up to 4 players taking you through post-apocalyptic New York. What started off as a routine patrol for your squad takes a sudden turn when an emergency call from deep in the quarantine zone requires you to enter. With only 30 minutes left before the whole city is bombed, the clock is ticking to save anything that's left of the missing research team.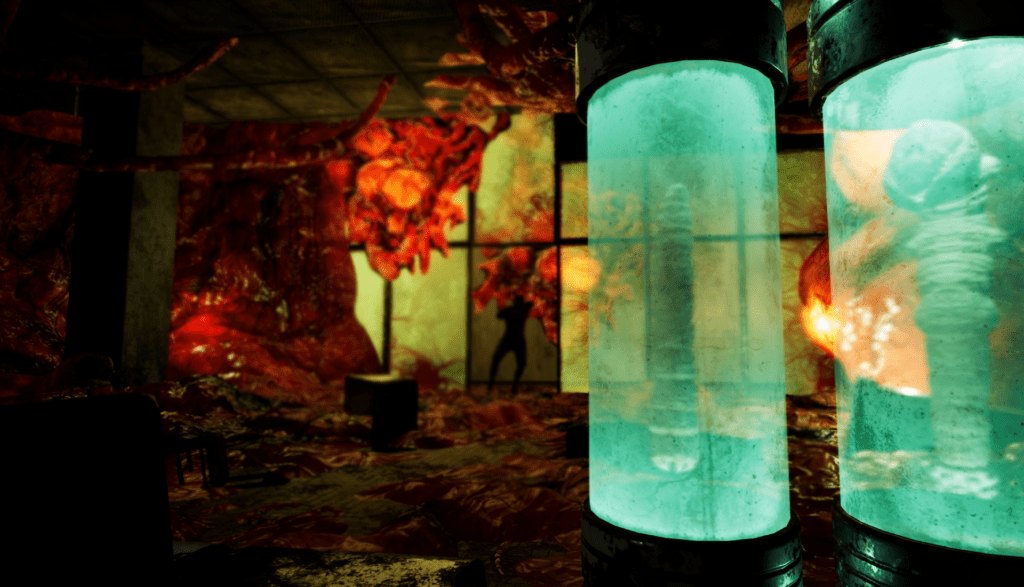 CPU: Core i7 (4th generation or above)
OS: Windows 10 or 11
RAM: 16 GB RAM
GPU: GTX 1070 or higher
STO: 5 GB
CPU: Core i7 (9th generation or above)
OS: Windows 10 or 11
RAM: 16 GB RAM
GPU: GTX 2070 or higher
STO: 5 GB 
For any questions or feedbacks, please do not hesitate to reach out to us under: info@vrilliant.ch
Rotten Apple can easily be licensed on Steam: